What would you like to know about
Shroud

?
---
Content overview
You can find much more stuff about Shroud on this page!
Shroud

's net worth over the years
---
| Year | Net worth |
| --- | --- |
| 2022 | $20 million |
| 2021 | $17 million |
| 2020 | $12 million |
| 2019 | $8.3 million |
Age: How old is
Shroud

? Where was he born?
---
Hometown:
The famous PUBG streamer was born in
Mississauga, Canada
, on
Jun 02, 1994
.
Age:

Shroud is 27 years old now

.
Nationality:

Polish, Canadian
Ethnicity:

White
Sign of the Zodiac:

Gemini
Shroud

's height and weight
---
Let's find out how tall
Shroud
is and how much he weighs.
Height in cm and feet:

168

cm

/

5 ft 6 in

Weight in kg and lbs:

65

kg

/

143

lbs
What is
his

real/full name?
---
Shroud
's real/full name is
Michael
Grzesiek
.
Is
Shroud

married? Does he have a girlfriend or wife?
---
Girlfriend Jessica
Shroud was in a relationship with Jessica Rago until January 2019 when the couple mutually decided to break up.
Here is what Jessica said about their breakup:
Mike and I decided a while ago that it would be the best for us to split up. It was mutual and we are still on good terms, our lives are just taking us down different paths. I'm happy to have been a part of Mike's life, especially since he's accomplished and grown so much since we first met. I will continue to support him and want nothing but the best for him. The pups are going to be coming with me because we agreed that I will have more time to take care of them and keep up with their training. We would appreciate people respecting our privacy during this time and thank you to everyone who has supported us.
Jessica Rago previously worked for HyperX and is currently working as a talent manager at Loadedgg.
Shroud's new girlfriend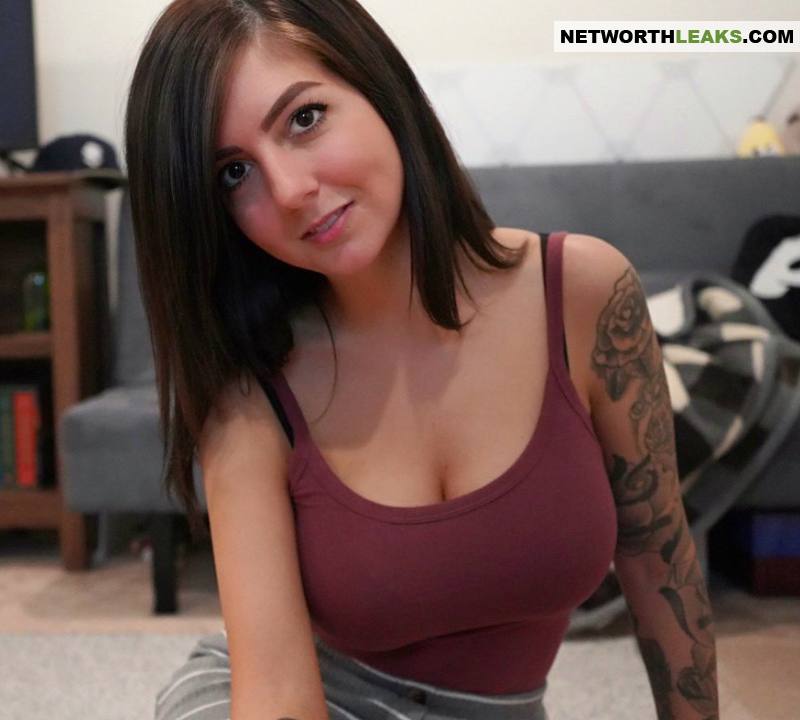 See more photos of Shroud's new girlfriend Hannah 'Bnans' Kennedy ➜
Shroud has a new girlfriend. Her name is Hannah Kennedy and her username is @Bnans.
Hannah is two years older than Shroud as she was born on July 2, 1992.
She is a digital marketing expert, a graphic designer and also a video game streamer with over 140k followers on Twitch.
Bnans has eight tattoos on her body.
See more photos of Shroud's new girlfriend Hannah 'Bnans' Kennedy ➜
Family: Does Shroud have any brothers, sisters or kids?
---
Parents: Shroud's father is from Poland and his mother is from Canada.
Siblings: Shroud has no siblings.
Kids: Shroud has no children yet.
Friends and associates
---
Find out who are Shroud's friends and associates:
Jessica Rago
TimTheTatman
Dr DisRespect
Jaryd Lazar (summit1g)
Justin Ortiz
Chad Goff
Sacriel (British Twitch streamer)
Jordan Gilbert (n0thing)
Kyle Kerr
Shroud's house photos
---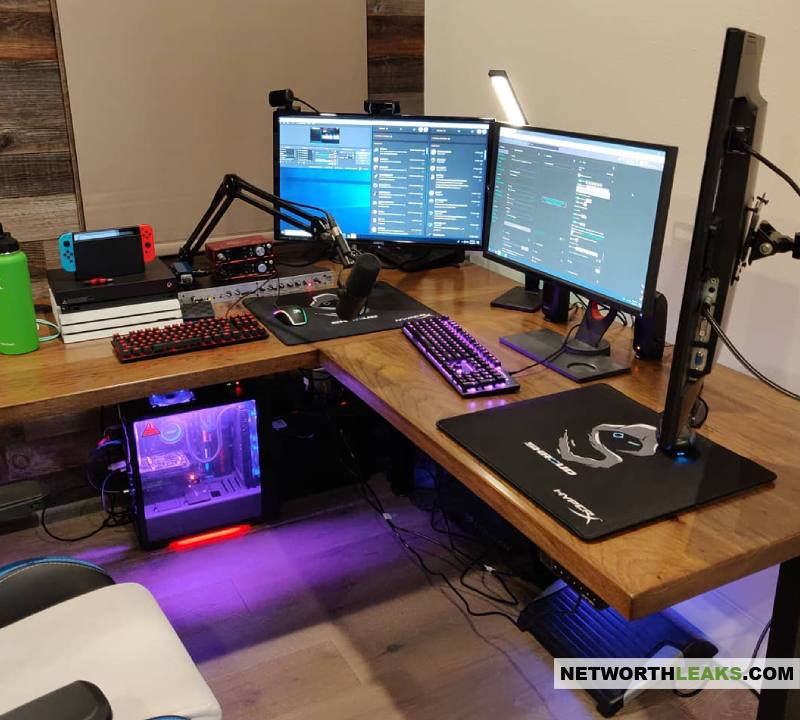 Shroud lives in Ontario, Canada.
This is a photo of his game room and his awesome gaming setup!
Which cars Shroud owns?
---
Cars collection: Shroud is to busy playing games so he doesn't have time to show off with his cars on social media.
We don't know which cars the famous gamer owns, but we are sure that he can afford any car he wants.
Shroud's Merch
---
List of all games streamed by Shroud
---
Shroud started his professional gaming career as a Counter-Strike: Global Offensive player, but later became a Twitch and YouTube streamer.
Here is the full list of games that Shroud plays and streams on his channels:
PUBG (PlayerUnknown's Battlegrounds)
CS:GO (Counter-Strike: Global Offensive)
Fortnite
Apex Legends
Battlefield V
Call of Duty 4: Black Ops
World of Warcraft
Assassin's Creed Odyssey
H1Z1
Tom Clancy's Rainbow Six Siege
Escape from Tarkov
How many hours of gameplay did Shroud stream so far?
Shroud has streamed more than 6,350 hours of gameplay so far on his Twitch account.
Would you like to start streaming games too, but you don't know how to name your channel? Try using Pubg names generator created by techpew.com
You wouldn't be the first famous person who got it's nickname using an online name generator. The famous rapper, Post Malone, used a "rap name generator" to get his nickname.
Tattoos
---
Shroud (Mike Grzesiek) has no tattoos.
Read next: How Ninja (Fortnite streamer) used his tattoos to fund a children's hospital?
Shroud's quotes
---
We handpicked Shroud's best wise, funny and motivational quotes for you:
---
I went to bed at 7AM last night send help. We go live soon
---
I do miss playing on the big stage, to be able to hear the crowd roar in the stadium. But I don't miss competing. I wanted to be my own boss. I didn't want to travel anymore. I was travelling for five years, and I just don't like it.
---
O boy. Here I thought my arm hurt yesterday... Pls send cute animal gifs/pics. Thank you, ur all great.
---
I laugh at every single message, because most of the time it isn't serious. They're trying to make you laugh, or they're trying to piss you off. And if they're trying to piss you off, you should laugh.
---
Education: Did Shroud go to college?
---
Shroud didn't attend college as he became a succesful video game player at a very young age.
High School
College
Shroud on social media
---
Here is the list of all Shroud's social media accounts:
Facebook profile: /
Facebook page: 121,000+ followers
Instagram: 1,200,000+ followers
YouTube: 4,821,000+ subscribers and over 438,000,000 video views!
Twitch: 6,364,000+ followers
Twitter: 1,160,000+ followers
Snapchat: Shroud doesn't have a Snapchat account.
LinkedIN: /
TikTok: /
Musical.ly: /
Vine: /
Official website: Shroud doesn't have the official website.
Trivia: Did you know these facts about Shroud?
---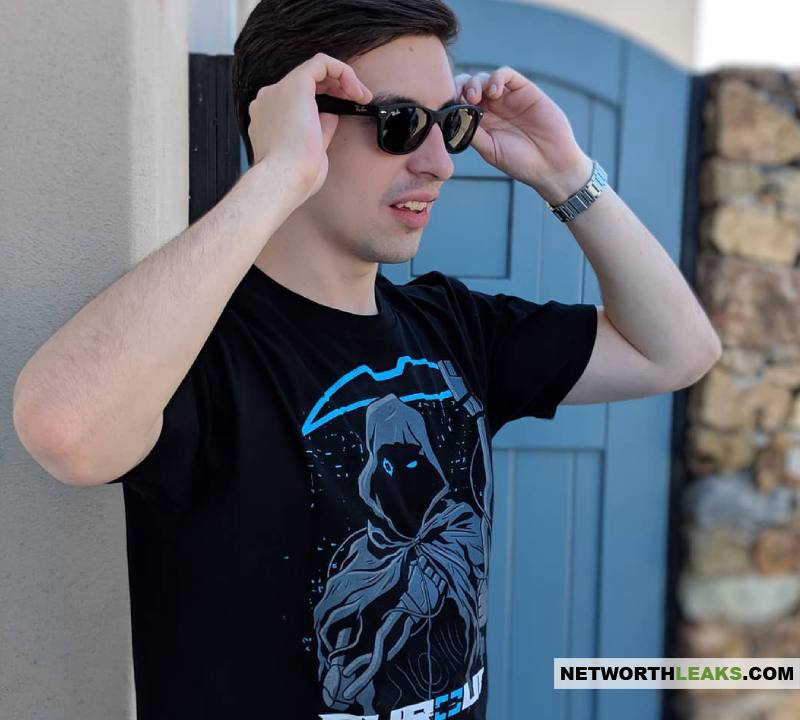 Jobs before the fame: Shroud didn't have any regular jobs as he found success in gaming when he was only 19 years old.
Famous for: Streaming video games on Twitch and YouTube and for competing in professional video game tournaments.
Years active: Since 2013
Nicknames: Michael Grzesiek is also known as Mike Grzesiek, c9shroud and Shroud.
Citizenship: Shroud has the Canadian citizenship.
Religious views / Religion: /
Hobbies: /
Eye color: Hazel
Hair color: Dark brown
Sexual orientation: Straight
Plastic surgeries: Shroud hasn't undergone any plastic surgeries.
Phone number: Lots of people search for Shroud's phone number on Google each month, but he never posted it on the Internet. If you find his phone number somewhere on the web, that will probably be a fake number.
E-mail address: Shroud's email address is shroud@loaded.gg.
Favorite color: /
Favorite number: /
Favorite food: /
Favorite celebrities: /
Favorite bands: /
Favorite football club: /
Favorite superhero: /
Favorite movie: /
YouTube views: Shroud's videos have over 438 million views on YouTube.
Pets: Shroud had two dogs with his ex-girlfriend, Jessica Rago. The dogs names are Troy and Miso. Troy is a mix of the German shepherd and Siberian husky and Miso is a Jindo mix. After the breakup the dogs went to Jessica as she is not so busy as Shroud.