What would you like to know about
Lil Uzi Vert

?
---
Content overview
You can find much more stuff about Lil Uzi Vert on this page!
Lil Uzi Vert

's net worth over the years
---
| Year | Net worth |
| --- | --- |
| 2022 | $33 million |
| 2021 | $29 million |
| 2020 | $25 million |
| 2019 | $23 million |
| 2018 | $21 million |
| 2017 | $9 million |
Age: How old is
Lil Uzi Vert

? Where was he born?
---
Hometown:
The rapper was born in
Philadelphia, Pennsylvania, United States
, on
Jul 31, 1994
.
Age:

Lil Uzi Vert is 27 years old now

.
Nationality:

American
Ethnicity:

African-American
Sign of the Zodiac:

Leo
Lil Uzi Vert

's height and weight
---
Let's find out how tall
Lil Uzi Vert
is and how much he weighs.
Height in cm and feet:

163

cm

/

5 ft 4 in

Weight in kg and lbs:

68

kg

/

150

lbs
What is
his

real/full name?
---
Lil Uzi Vert
's real/full name is
Symere
Woods
.
Is
Lil Uzi Vert

married? Does he have a girlfriend or wife?
---
Lil Uzi Vert started dating Brittany Byrd in 2014 and since then they broke up a few times, but they are still in love.
In one of his interviews he explained that he is a famous rapper and that he can't be in an ordinary relationship, but he really loves Brittany.
Brittany's profession is marketing and advertising and she is a very talented artist and a creative person.
She is the same age as Lil Uzi Vert. They were both born in 1994 and her zodiac sign is Aries.
Britanny even stared in some of Lil Uzi's music videos. For example in "Money Longer"
She also has a "UZI" tattoo on her neck. It is very small, but you can see it below at the photo on the right.
Below you can see some photos of Britanny Byrd. You can also visit her official website in order to see some of her work.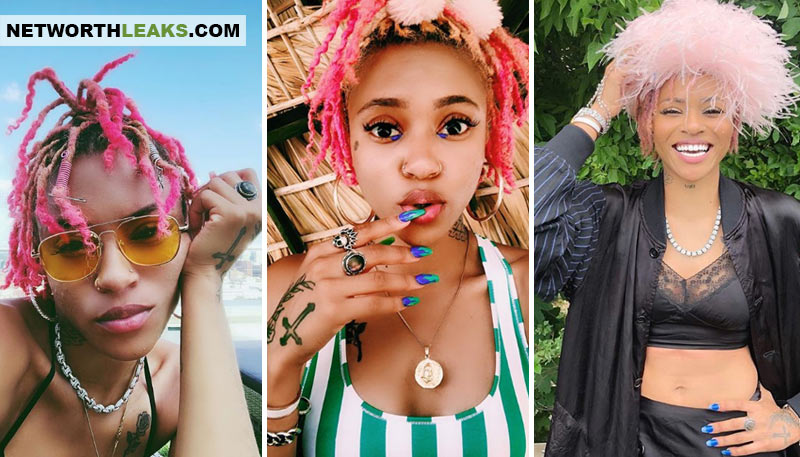 Family: Does Lil Uzi Vert have any brothers, sisters or kids?
---
We couldn't find any information about Lil Uzi Vert's family.
We only found a rumor that Lil Uzi's mom kicked him out of the house because he left his job after only 4 days of working.
If you have any relevant info about his family please contact us.
Friends and associates
---
Find out who are Lil Uzi Vert's friends and associates:
Lil Uzi Vert's house photos
---
Photos of Lil Uzi Vert's house are not available to the public.
There are only a few fake videos on YouTube with headlines like "Lil Uzi Vert House Tour" showing some random cribs.
Which cars Lil Uzi Vert owns?
---
Lil Uzi Vert has a lot of different luxurious cars, but one of his best is probably his black, customized Bentley Bentayga.
Max speed of his SUV is 187 mph or 301 km/h.
You can see some photos of the Bentley below: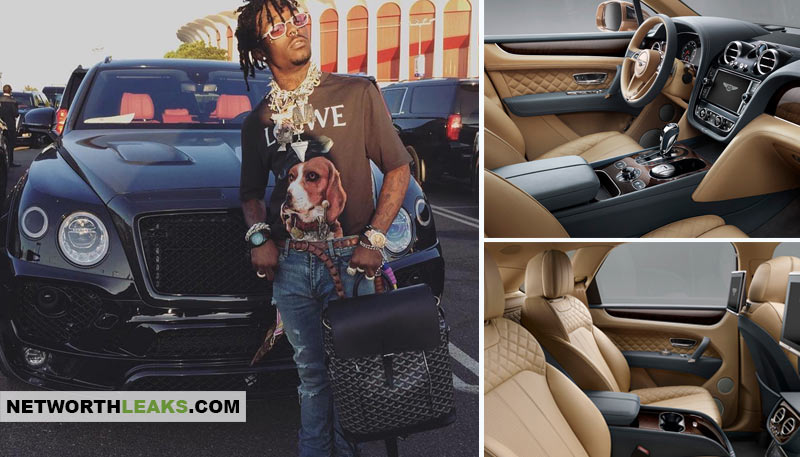 Tour dates and upcoming events
---
Visit the "Tour" section of
Lil Uzi Vert's official website
to find the latest info about his events.
Lil Uzi Vert's Merch
---
Lil Uzi Vert created his own
online store
where you can buy his official merch.
Best songs
---
Here is the list of Lil Uzi Vert's most popular songs:
Tattoos
---
Lil Uzi Vert has lots of different tattoos but his first face tattoo "Faith" is very interesting.
He got that tattoo in order to became unable to work on a regular job, so that he must focus on his music career.
It was like, If I get this face tattoo, I got to focus. I can't go in nobody's office with a suit on with this shit on my face. I got to focus on what I want to do. - Lil Uzi Vert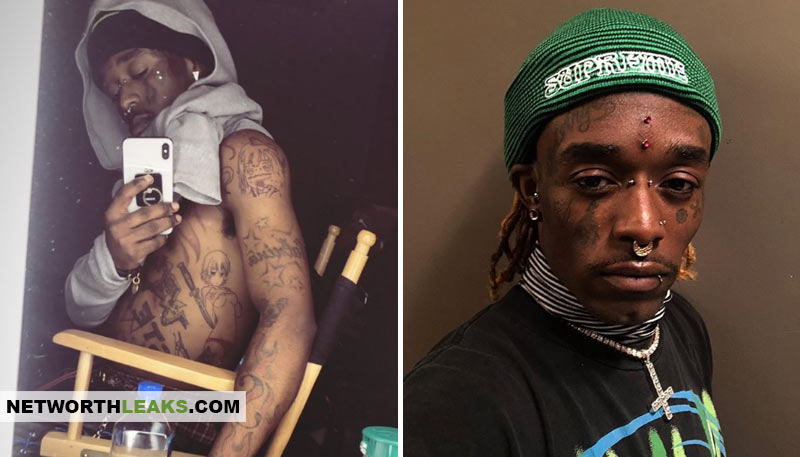 Lil Uzi Vert's quotes
---
We handpicked Lil Uzi Vert's best quotes for you:
---
Some guy was just like, 'You rap fast, man. Like a little machine gun,' and from that moment, I was Lil Uzi.
---
'Vert' is, like, straight to the top, like a vertical leap.
---
If you're you, it doesn't matter if you're the most boring person in the world: someone will like you. You're not trying to be anyone else.
---
I saw Marilyn Manson. He had, like, the platinum grills, and that's when I got my first ones. And honestly, I didn't even buy them. My grandma bought those. I paid her back right away, though.
---
I'm just doing me, and to me, that's what got me this far.
Lil Uzi Vert on social media
---
Facebook: 1,115,000 fans
Instagram: 7,800,000+ followers
YouTube: 4,891,000+ subscribers
Google+: / followers
Twitter: 5,140,000+ followers
Snapchat: Quavo's username on Snapchat is @VERT94
Trivia: Did you know these facts about Lil Uzi Vert?
---
Nicknames: Lil Uzi Vert, Lil Uzi, Vert
Eye color: Dark brown
Hair color: Black
Sexual orientation: Straight
Phone number: Lots of people search for Lil Uzi Vert's phone number on Google each month, but he never posted it on the Internet. If you find his phone number somewhere on the web, that will probably be a fake number.
Instagram: Lil Uzi Vert follows only one person on Instagram. That person is Marilyn Manson.
Favorite color: /
Favorite number: /