Rita Ora's Net Worth (2020), Wiki And Facts
Occupation: Singer
Find out how much money this famous Albanian singer makes and how much money she has!
Stay on this page to discover many other interesting facts about Rita Ora, her family and her boyfriend.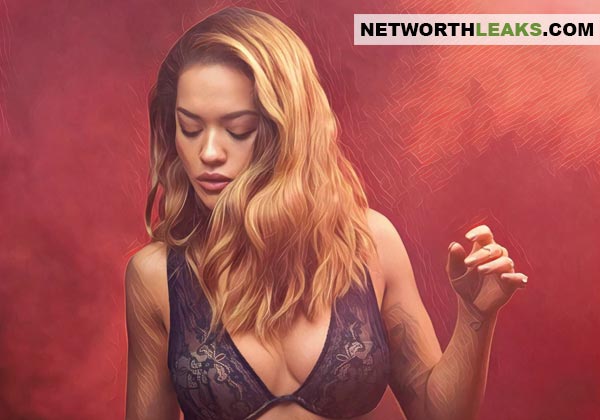 Rita Ora's net worth:
27,000,000
USD
Content overview
You can find much more stuff about Rita Ora on this page!
Rita Ora's first performances took place in her father's pub, but that didn't stop her from becoming a world-famous singer with the net worth of 23 million dollars! Ora's first appearance was on Craig David's song "Awkward" in 2007, and the second one was on his track "Where's your love". She didn't get any official credit for those, but it definitely helped her with kickstarting her music career.
Rita applied for British Eurovision Contest, because she wanted to represent United Kingdom at the Eurovision Song Contest in 2009, and she passed the qualifications, but eventually decided not to go further, because she "didn't feel ready". Back then, her manager Sarah Stennett (famous for working with the big names, such as Jessie J, Ellie Goulding, and Conor Maynard) told her that singing at Eurovision isn't a necessary step on her road to become a solo performer.
Rita appeared in Jay Z's video for the song "Young Forever" in 2009, and just a year later, in Drake's video for "Over". In 2012, she performed as a vocalist for DJ Fresh's song "Hot Right Now", which became the first single on the UK Singles Chart! Just a few months later, she published her single "How We Do (Party)" which ranked as the number one in United Kingdom!
Not everyone knows that Rita Ora appeared in the controversial movie "Fifty Shades of Grey" as notorious Christian Grey's sister Mia. According to her, she intended to contribute to the book adaptation by recording a soundtrack, but at her surprise, she was offered a role in the movie instead!
Even though she didn't release anything in the past year, Rita earned somewhere around 4 million dollars by promoting Adidas and Tezenis. Finally, her sound recording and publishing company "Ora Multi Services Ltd" is doing pretty well, considering their rise in profit from 2.7 to 6 million dollars during the 2017.
---
| Year | Net worth |
| --- | --- |
| 2020 | $27,000,000 |
| 2019 | $23,000,000 |
| 2018 | $20,500,000 |
| 2017 | $19,000,000 |
| 2016 | $10,000,000 |
Rita Ora
's real name is
Rita
Sahatçiu
.
Let's find out how tall Rita Ora is and how much she weighs.
Height:

166

cm

/ 5 ft 5.3 in
Weight:

55

kg

/ 121 lbs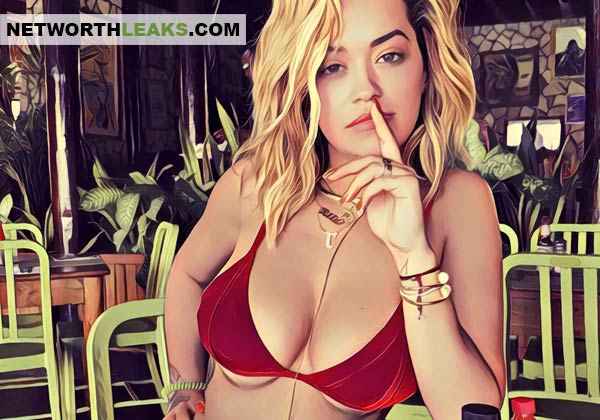 Rita Ora was born in
Pristina
(Kosovo), on
November 26, 1990
.
Nationality:
Albanian
Sign of the Zodiac:
Sagittarius
Rita Ora is in a relationship with American rock musician, Andrew Watt. They are dating since 2016.
Andrew was born in New York, also in 1990.
Read next about these celebs:
Bebe Rexha (Singer)
Logan Paul (Actor and YouTuber)
Jake Paul (Actor and YouTuber)
Gary Vaynerchuk (Entrepreneur and Investor)
Rice Gum (YouTuber)
Dua Lipa (Singer and Model)
Era Istrefi (Singer)
Action Bronson (Singer and Chef)
Parents:
Rita Ora's parents are Besnik (father) and Vera (mother).
Siblings:
She has a two years older sister called Elena and a brother. Her brother's name is Don.
Rita Ora lives in a big house in North London. She bought the house for $1,750,000.
Recently she invested a lot of money in security, because in 2015 a burglar broke into her house and scared her a lot.
The burglar was later sentenced to five years in prison!
Lots of people search for Rita's phone number, email and home address on Google each month, but the info is not available to the public.
We only know that her home is located in North London.
Rita Ora drives a black McLaren MP4-12C, which is a sports coupe which cost her over $130,000.
Facebook: 5,800,000+ fans
Instagram: 14,300,000+ followers
YouTube: 1,460,000+ subscribers
Google+: 61,000+ followers
Twitter: 6,790,000+ followers
Snapchat: Rita Ora's Snapchat ID is @officialritaora
You can find more information about Rita Ora on
her Wikipedia page
and on
her official website
.
Rita Ora didn't go to college. She started her career when she was 17 years old and soon she found her way to success.
Rita Ora has over 20 tattoos, but we will show you a photo of probably the hottest tattoo that she has: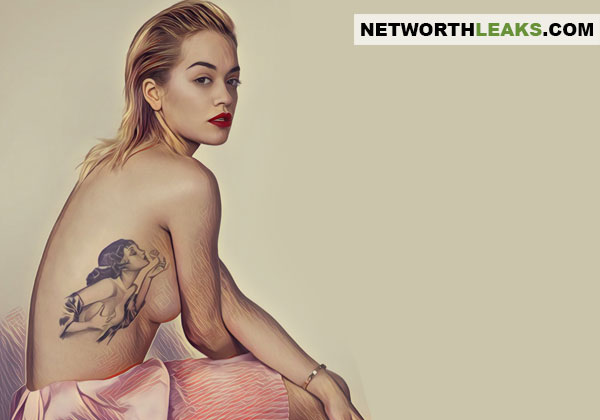 Jobs before the fame: Rita Ora didn't have any job before becoming a singer, as she started singing at a very young age.
Famous for: Music / Singing
Years active: Since 2007
YouTube views: Rita Ora's videos have over 635 million views on YouTube!
Nicknames: Rita
Plastic surgeries: Rita Ora had a few small plastic surgeries.
Pets: Rita Ora adopted a poodle called Cher The Bear in 2015.
Eye color: Brown
Hair color: Dyed Blonde (Naturally dark brown)
Sexual orientation: Straight
We handpicked Rita's best quotes for you:
---
I love getting dressed up and glamorous for the red carpet. It makes me feel powerful and sexy!
---
I have always liked the contrast between being blonde and having dark features.
---
I walked into this industry blond with red lips, and I will leave this industry blond with red lips. Mark my words.
---
I try to do one thing a day that makes me proud of myself.
---
When it comes down to the music, it's just you and the microphone. It's not you and the record execs.
---
My childhood was great, my family was great. I wasn't in a mansion, but we made it work.
---
I was completely shocked that Prince would even know my name.
---