Action Bronson's Net Worth (2020), Wiki And Facts
Occupation: Singer / Rapper, Chef
Find out how much money this famous rapper makes and how much money he has!
Stay on this page to discover many other interesting facts about Action Bronson.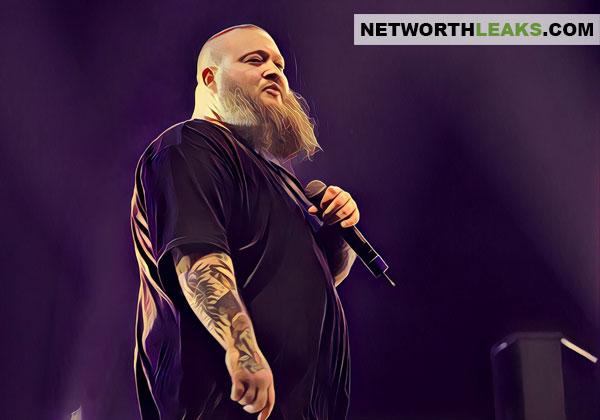 Action Bronson's net worth:
9,800,000
USD
Content overview
You can find much more stuff about Action Bronson on this page!
Action Bronson was not always a famous rapper with 9.8 million dollars in his bank account. He used to work as a chef at his father's high-end restaurants in NY, until one day, he broke his leg in the kitchen, and decided to pursue his music career.
Working in the kitchen has influenced his rapping style a lot, since most of his rhymes are dedicated to food! "My profession is a chef," he admits, "I just happen to rap."
The big money didn't change Action – he still resides in the same neighborhood where he grew up – Flushing Queens!
"There's more ethnicities in Queens than there is in any place on the planet. So you grow up knowing things about other cultures." - claims the rapper.
Bronson's first step into the world of show-business was when he started his own gourmet cooking show, "Action in the Kitchen", which wasn't very successful, but his second show, named "F*ck, That's Delicious", which aired in March 2016, became very popular, and it features legendary chefs like Daniel Boulud, Michael Voltaggio, and Mario Batali. "F*ck, That's Delicious" follows Bronson on his trips around the world, as he travels and eats at the local restaurants and taverns.
Bronson's real breakthrough came in 2012, when he signed with Goliath Artists, a talent company that worked with Eminem, D12, and Cypress Hill. Shortly after partnering with them, the rapper signed with Warner Bros. Records, and published "Rare Chandeliers", a mixtape on which he collaborated with The Alchemist. Alongside with Kendrick Lamar and J. Cole, Bronson followed Eminem on his tour in Australia, New Zealand and South Africa in 2014.
| Year | Net worth |
| --- | --- |
| 2020 | 9,800,000 |
| 2019 | 8,100,000 |
| 2018 | $7,500,000 |
| 2017 | $6,000,000 |
| 2016 | $4,00,000 |
Action Bronson
's real name is
Arian
Asllani
.
He is also known by these nicknames:
Bam Bam
Bronsoliño
Mr. Baklava
Let's find out how tall Action Bronson is and how much he weighs.
Height:

170

cm

/ 5 ft 5.8 in
Weight:

104

kg

/ 230 lbs
Action Bronson was born in
New York
, on
December 2, 1983
.
Nationality:
Albanian / Jewish
(His father is Albanian and his mother is Jewess)
Sign of the Zodiac:
Sagittarius
Action Bronson was raised in Muslim tradition, so he doesn't share details about his wife and kids with public, but we know that he is married.
Read next about these celebs:
Logan Paul (Actor and YouTuber)
Jake Paul (Actor and YouTuber)
Gary Vaynerchuk (Entrepreneur and Investor)
Rice Gum (YouTuber)
Dua Lipa (Singer and Model)
Era Istrefi (Singer)
Rita Ora (Singer)
Action Bronson's father is an Albanian Muslim and his mother is American Jewish.
Action doesn't have brothers or sisters. We know that he has a daughter but we don't know if he has more kids.
Action Bronson showed his house and cooking skills in a 3 minute video that you can watch here:
Lots of people search for Bronson's phone number, email and house address on Google each month, but the info is not available to the public.
We only know that his home is located in Flushing Queens, New York.
Action Bronson is a huge BMW fan so he has a collection of BMW cars! Most of his Bimmers are old.
He even has a tattoo of one of his BMW's on his left arm.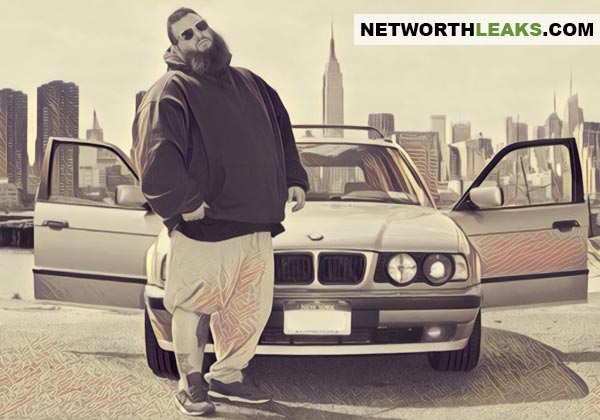 Books:
You can buy Action Bronson's cookbook with over 40 his recipes on
Amazon
.
Merch:
You can find Bronson's shirts, mugs, CDs, songs, phone cases and other stuff on
Amazon
.
Action Bronson has many tattoos and you can see most of the rappers tattoos on this photo: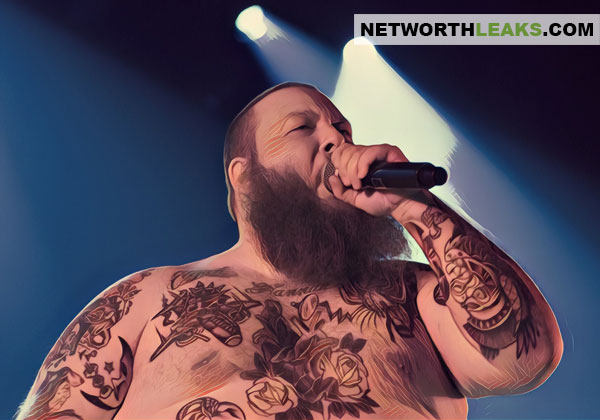 Facebook: 530,000+ fans
Instagram: 1,300,000+ followers
YouTube: 233,000+ subscribers
Google+: 1,300+ followers
Twitter: 334,000+ followers
Snapchat: Action Bronson is not yet on Snapchat
You can find more information about Action Bronson on
his Wikipedia page
and on
his official website
.
Action Bronson attended Bayside High School in New York, but he dropped out to work as a chef in his father's restaurant.
Eye color: Blue
Hair color: Brown
Sexual orientation: Straight
We handpicked Action's best quotes for you:
---
THE UNIVERSE WORKS IN MYSTERIOUS WAYS. IM THANKFUL FOR THE OUTCOME SO FAR. 2019 WILL BE A NEW BEGINNING. UNLEASH THE TRUE ARTIST WITHIN. REMOVE ANYTHING OR ANYONE THAT IMPACTS YOUR WELL BEING IN A NEGATIVE WAY. LESS ANGER AND STRESS. BE YOUR BEST SELF. LOVE.
---
I'm an honorable human being. I know what to do and what not to do, and if I'm wrong, I always apologize. I'm a big enough man to do that.
---
The restaurant business is something that you have to treat like a baby. You have to constantly be there. You can't trust it to anybody else, because no one's going to love it like you do.
---
The first rappers I ever got into were Wu-Tang, Mobb Deep, and Nas. Those are the guys. Those are the dudes that flipped my wig.
---
If I would make a song dedicated to any woman, it would have to be my mom because, you know, she's been there since I came out of her. She would have to be the one... my mom or my daughter.
---
I HAVE SO MANY SNEAKERS AND CLOTHING OF ALL SIZES I'D LIKE TO DONATE TODAY. SO MUCH EXCESS ITS ACTUALLY CRAZY. I ENCOURAGE EVERYONE TO DONATE ALL THE STUFF THEY DONT USE OR NEED TO PEOPLE WHO REALLY NEED IT ESPECIALLY IN THIS COLD WEATHER.
---
I got a lot of influence from my father, honestly. He'd take me in his car. I'd hear Carlos Santana. I'd hear Queen. I'd hear all these Turkish people, like, bands that he grew up listening to. He was in a band as well.
---
My main influence is Kool G Rap and Cam'ron, pretty much. If you were to mix those two people up, I wish that would be me... This is my voice. I sound like nobody; I sound like me.
---
I worked on the line, I've been an executive chef, I've worked for the Mets, I've worked for various steakhouses, vegetarian restaurants, a lot of Middle Eastern stuff. I've worked my fair share of a lot of different things. I've worked at festivals and street fairs, you know? I've been through it all.
---
You have to take control of your own life, your own destiny, and your own careers. You can't leave everything up to someone else, 'cause then you can look at them and blame them.
---
I live in the moment, and I reflect later.
---
My 9-year-old daughter can recite every line from 'Easy Rider,' and that is not an easy song to do. She raps all of Nicki Minaj and everything; she's dope. She has my musical ear for sure. She sings, and she's beautiful. It's very powerful.
---
No one raps about food like I do. I rap about fine dishes - like, all kinds of things that only real chefs and real foodies are going to know about.
---
You have to be talented. You have to work hard; you have to get the right pieces flowin' for you at the right time. And that's just what happened to me. I can't explain what happened.
---
I get inspired in certain places. You have to write in places like Amsterdam or Paris or New Zealand, when you're standing on a yacht, looking out at the middle of the ocean.
---