Gary Vaynerchuk's Net Worth (2020), Wiki and More Facts
Occupation: Entrepreneur
Find out how much money this famous entrepreneur makes and how much money he has!
Stay on this page to discover many other interesting facts about Gary Vaynerchuk (GaryVee), his wife and his family.
Gary Vaynerchuk's net worth:
180,000,000
USD
Content overview
You can find much more stuff about Gary Vaynerchuk on this page!
Gary Vaynerchuk is an entrepreneur and investor and he definitely didn't put all of his eggs in one basket.
His $$$ come from many different sources.
Vaynerchuk family owns
WineLibrary.com
which is a site they use to sell wines. During late 90's Gary worked hard to promote the site and his efforts really paid off as WineLibrary's sales went from $3 million to $60 million in just five years!
If you like GaryVee and like to drink wine, you can join his "
Monthly Wine Club
" to enjoy exclusive wines that he sends to the members for a price of about $55 per month.
Gary is also the CEO of
VaynerMedia
, which is a full service digital agency which works with huge brands like Toyota, Unilever, AB In Bev, Mondelez and many more.
He is a co-owner of
Vayner/RSE
which is a venture capital company that he runs with his brother, AJ Vaynerchuk, and a few other partners.
Gary is recognized as a wise investor as some of his first investments were in startups like Facebook, Twitter, Tumblr and Uber. He also invested in Medium, PureWow, Venmo and many other companies.
So these were his main sources of revenue, but Gary has some more:
As he is one of the most sought after speakers at conferences, he earns a lot of money from his speaking engagements
He partnered with K-Swiss to create GaryVee sneakers. You can view and buy them on Amazon.
He is a mentor on Apple's show "Planet of the Apps", along with Jessica Alba, Gwyneth Paltrow, will.i.am and Zane Lowe.
GaryVee wrote a few books that you can buy from Amazon.
| Year | Net worth |
| --- | --- |
| 2020 | $180,000,000 |
| 2019 | $171,000,000 |
| 2018 | $163,000,000 |
| 2017 | $160,000,000 |
| 2016 | $120,000,000 |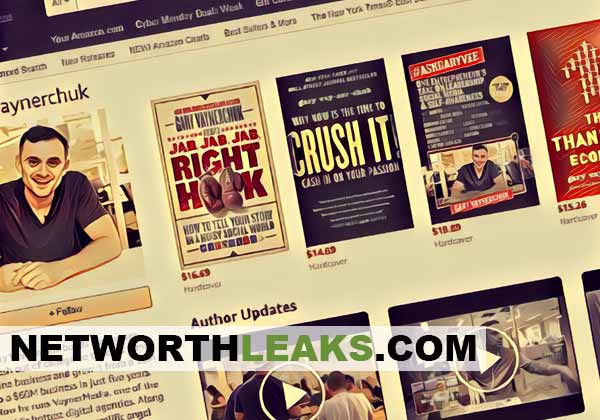 Gary V used his storytelling talent and huge business experience to write a few interesting and useful books.
No wonder he was four time New York Times bestselling author and once Wall Street Journal bestselling author.
Here is the list of his books:
#AskGaryVee: One Entrepreneur's Take on Leadership, Social Media, and Self-Awareness (Published on March 8, 2016)
Jab, Jab, Jab, Right Hook: How to Tell Your Story in a Noisy Social World (Published on November 26, 2013)
The Thank You Economy (Published on March 8, 2011)
Crush It!: Why NOW Is the Time to Cash In on Your Passion (Published on October 13, 2009)
Gary
Vaynerchuk
's nickname is
GaryVee
.
He was born in
Babruysk, Belarus
on
November 14, 1975
.
Nationality:
American
Sign of the Zodiac:
Scorpio
Gary V has been happily married to
Lizzie Vaynerchuk
since 2004.
In an interview, he told that he decided to marry her on their first date and that he never regretted the decision.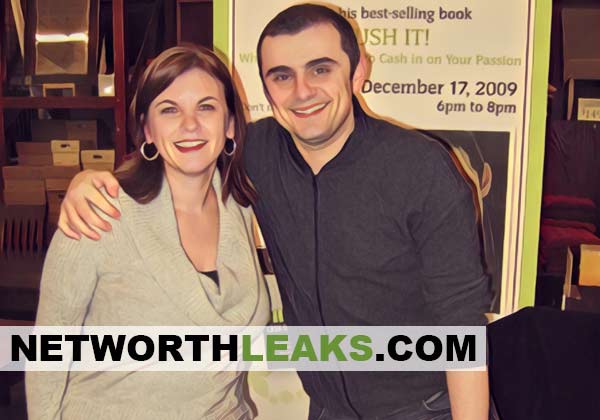 He often tells that Lizzy is the backbone behind his huge success.
Gary and Lizzy became parents in 2009. and they have two kids.
Read next about these celebs:
Ofri David (Entrepreneur, SEO and Marketing Expert)
Dan Lok (Serial entrepreneur)
Ben Shapiro (Lawyer, Author)
Bogoljub Karic (Business magnate)
Logan Paul (Actor and YouTuber)
Jake Paul (Actor and YouTuber)
Dua Lipa (Singer and Model)
Rice Gum (YouTuber)
GaryVee has two kids with his wife Lizzy. They have a daughter Misha Eva, born in 2009. and a son Xander Avi born in 2012.
Gary has a brother called AJ and a sister called Liz.
Although Gary V was born in Belarus, his family moved to the United States in 1978, when he was 3 years old.
Currently, he lives in New York with his wife Lizzie and their two kids, but photos of their home are not available to the public.
Gary Vaynerchuk's phone number is +1 (212) 931-5731
Gary Vaynerchuk's email address is: gary@vaynermedia.com
GaryVee can afford any car and he probably has many cars. Here is a photo of him next to an Audi R8 that he drove on "Online Marketing Rockstars" conference in Germany.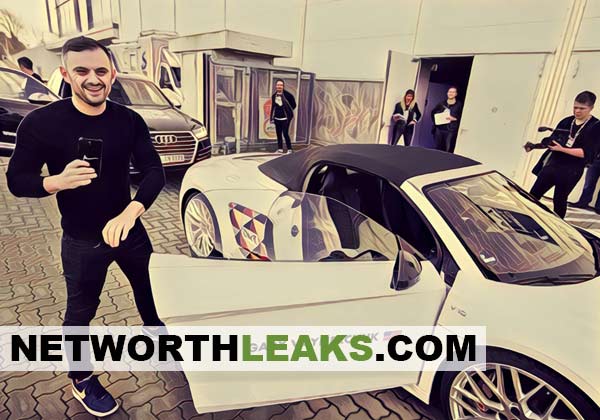 Let's find out how tall GaryVee is and how much he weighs.
Height:

170

cm

/ 5 ft 7 in
Weight:

67

kg

/ 148 lbs
Facebook: 3,500,000+ fans
Instagram: 4,700,000+ followers
YouTube: 1,793,000+ subscribers
Google+: 2,300,000+ followers
Twitter: 1,790,000+ followers
LinkedIN: Gary Vaynerchuk on LinkedIN
Snapchat: Gary Vaynerchuk's Snapchat ID is garyvee
You can find more information about GaryVee on
his Wikipedia page
and on
his official website
.
We also recommend you to listen to his podcast called "
The GaryVee Audio Experience
".
GaryVee graduated in 1998 from
Mount Ida College
which is located near Boston.
When GaryVee's family moved from Belarus to the USA he became a New York Jets fan, but his parents couldn't afford to buy him a jersey at that time because they were poor.
So he decided to work hard and smart so one day he can afford to buy the whole team.
In one of his recent blog posts, he told that he actually doesn't care if he will buy the Jets in the end, but he enjoys the journey to his huge lifetime goal.
Watch this video to find out more about Gary V and NY Jets:
We handpicked Gary V's best motivational and most useful quotes for you:
---
The chef that grew up with the grandma who cooks tends to always beat the chef that went to the culinary institute. It's in the blood.
---
You cannot underestimate people's ability to spot a soulless, bureaucratic tactic a million miles away. It's a big reason why so many companies that have dipped a toe in social media waters have failed miserably.
---
Time – the one asset none of us are ever gonna get more of.
---
I want to sit with 80 and 90-year-old people more than anyone. They have played this game before. Not one of them has told me, 'I wish I had more money.'
---
Retention is the game. The game in business is not how many customers you can get, it's how many you can keep.
---
Skills are cheap. Passion is priceless.
---
You need to spend all of your time and energy on creating something that actually brings value to the people you're asking for money!
---
---
It took thirty-eight years before 50 million people gained access to radios. It took television thirteen years to earn an audience that size. It took Instagram a year and a half.
---
Look yourself in the mirror and ask yourself, what do I want to do everyday for the rest of my life… Do that.
---
There is never a bad time to start a business – unless you want to start a mediocre one.
---
You can market your ass off, but if your product sucks, you're dead.
---
If you fail and people laugh at you, they're not worth your time. Ignore them.
---
The reason I was able to grow my business was that every day, after producing 30 minutes of wine television, I spent 15 hours a day replying to every single person's e-mail and every single person's Twitter @ reply.
---
Relationships are leverage. If you give value to someone else first, you have leverage.
---
Whether you're 9 or 90, stop trying to fix the things you're bad at, and focus on the things you're good at.
---
There's no such thing as perfect. Chasing 'Perfect' is the shortest road to not achieving it.
---
Smart work will never replace hard work, it only supplements it.
---