Lil Pump vs 69: Who is the better rapper? (POLL)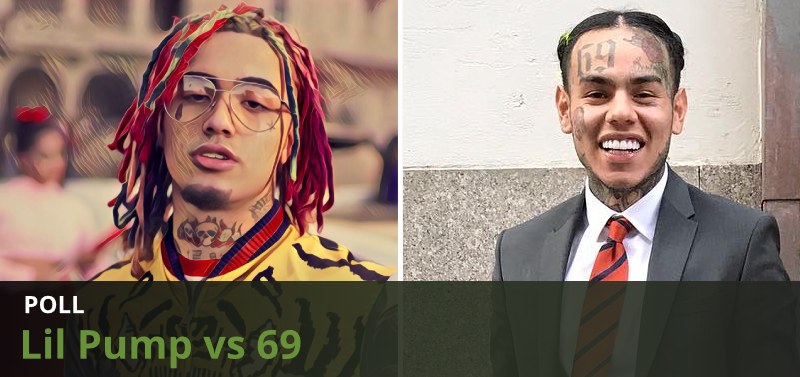 There is no doubt that Lil Pump and Tekashi 6ix9ine are very popular rappers now, but which one is better?
Tekashi 69 currently has 15.2 million followers on instagram and his YouTube channel has 1.65 billion views, while Lil Pump has 17.9 million instagram followers and 2.85 billion views on his YouTube channel, although Lil Pump is a few years younger.
There is also one more important fact regarding careers of these two young rappers.
Tekashi 69 is currently behind the bars and that will probably affect his career a lot, so maybe in the future the difference between these two rappers will be bigger.
Anyway, let's find out which one of these two is the better rapper now!
Vote in the poll below:

Loading ...