9 Engaging Instagram story ideas to Increase your followers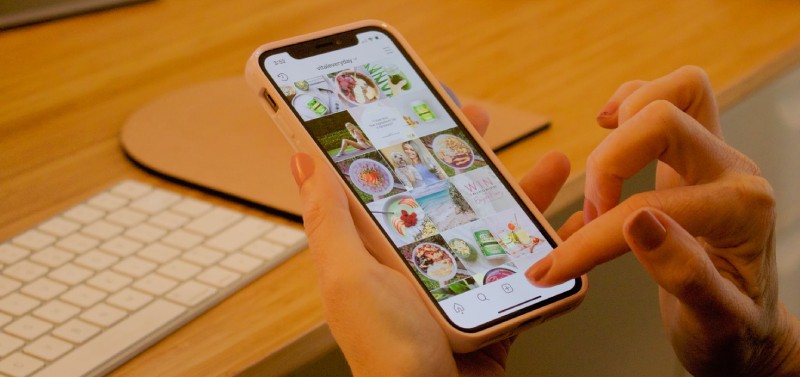 Visitors on Instagram are engaged with the site and spend a couple of hours every day interacting with their friends. If you want to improve your brand awareness, you need to be on Instagram. To engage customers in a more personalized way, you need Instagram stories. 
Your customers want information about your brand values and bond with your company. The more stories you post on Instagram, the greater will be your brand visibility. Here are some Instagram story ideas to take your brand to the next level:
Share an Instagram Post
An easy strategy to grab the attention of your viewers is to insert an Instagram post in your Instagram story. You might be making a lot of posts on Instagram, but viewers might have missed a particular one. A screenshot of this post in your Instagram story makes it popular.
If you want to share a video on Instagram, try InVideo. You can create professional videos in just 5 minutes. Choose from a wide variety of templates, fonts, and colors, or create your customized template.
It is a great way to improve your visibility. Your main news feed is not disturbed with Instagram stories, and they are temporary, lasting just 24 hours. Just like any good story, make sure you don't lose the flow.
Influencer Surprise
Add some variation to your Instagram story by letting an influencer run the show for a day. An influencer would have a huge following on the platform and allowing someone who is part of your industry to post on your Instagram would give your stories the boost it needs.
If you can't get an influencer, try to get someone who has never posted anything on your Instagram Account. Consistency in posting is important since you need to time your posts and stick to that posting schedule. Find out the optimal time for posting and follow it.
This smart strategy is called an Instagram Story Takeover and gives a fresh perspective to your posts. Viewers are looking for something new, and this is just what they need.
Run a Poll
The best way to get feedback from your target audience is to use poll stickers. You can add a question, and the audience needs to either say yes or no to it. Followers can see the poll for just 24 hours, but you can access them as long as you want.
When running a poll, make sure that the topic is trending like the latest features of IGTV, an Instagram Video app. You could give a behind-the-scenes tour of your IGTV channel. Make sure your channel has interesting content so that viewers are engaged.
Organize a Contest
The opportunity to win an attractive prize always works, and giveaways can help increase your following on Instagram. This is an innovative product promotion strategy and could include free products or attractive discounts on a popular product.
The contest or giveaway should have a connection with your brand. Don't forget to include hashtags since viewers follow them. These hashtags appear in the viewer's feed even if they don't follow you.
To get the most out of hashtags, use both niche and popular hashtags to widen your reach.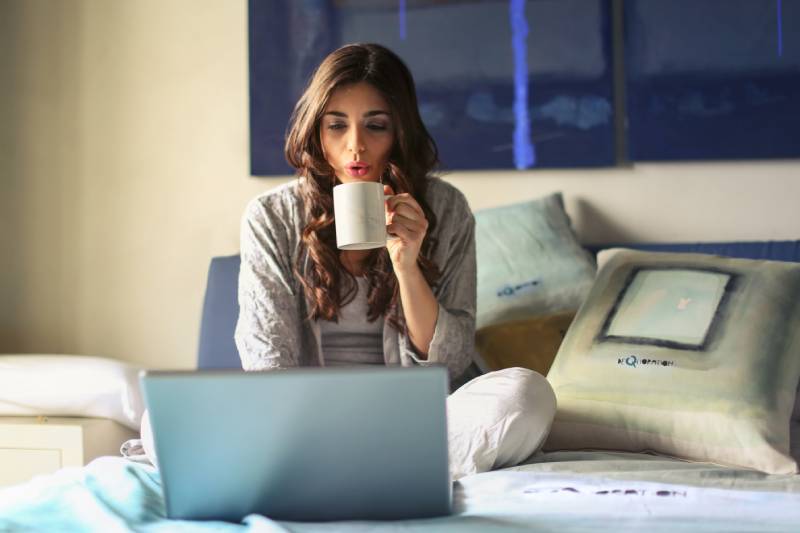 Promote Your Blog
You might have insightful and informative blogs about your products and services, but they might not be getting the desired number of views. Instagram stories can help promote your blog and improve readership.
Like hashtags, focus on problem-solution-type blogs that most viewers would be interested in. Make sure that you address a specific problem well instead of solving every problem in your segment.
Blogs that talk about the people who helped create the brand and have visuals are more popular with viewers. If you interview a well-known person, you are likely to add their following to your Instagram Account.
Share Client Testimonials
Nothing sells better than a positive customer experience shared on a public platform. Get a selective number of your loyal customers and ask them for testimonials. Make sure their testimonials are brief and relevant.
Hearing your customers talk about your brand gives your target audience the confidence to do business with you. You could also share your success stories since it showcases your commitment to quality. Make sure your content is fresh because repetitive content might lower your following.
Instagram analytics is a great tool that helps you analyze what's working. You can customize your content according to what's trending and retain viewer interest. Ask your followers to share their photos, images, and videos since this is the best form of engagement.
Start a Teaser Campaign
Instagram stories can be used to build anticipation for your viewers, especially when you're trying to launch a new product or service. Followers would like to know 'what happens next' and will keep checking your story at regular intervals.
Having a countdown helps raise the excitement quotient. As the number of days to the launch date nears, the anticipation of the followers keeps growing, and their engagement levels also go up.
Create amazing videos with InVideo for your teaser campaign. Use animation and music to make the campaign a winner.
Location Markers
If you want to double the engagement rate for your Instagram story, you need to use location markers. This tool helps you reach potential local customers. Also known as a location tag, viewers can easily find the specific location of your store.
Since these markers are at the top of each post, just below the brand name, it is easier for your followers to locate you. If you create an appealing post about your product or service, giving the exact location of your company or outlet will help in faster customer conversion.
Multi-Channel Engagement
Not only do you get higher engagement on Instagram through Instagram story ideas, but drive traffic to your other social media platforms as well. These platforms include TikTok, Pinterest, and YouTube Channel.
Since social media platforms are linked, viewer engagement in other social media also goes up. This helps to expand your customer base and followers.
Final Thoughts
Instagram is a great marketing tool, and with the right Instagram story ideas, you can attract more followers. You need to identify your niche, create quality content, and use exciting videos to improve user engagement.
InVideo helps you create the videos for your Instagram stories, and you don't need any experience for it. Let your revenues and followers grow with Instagram stories!