Hugh Hefner's Net Worth (2020)
Occupation:
Businessman, publisher and playboy
Find out how much money this famous businessman and playboy made during his awesome life!
Stay on this page to discover many other interesting facts about Hugh Hefner.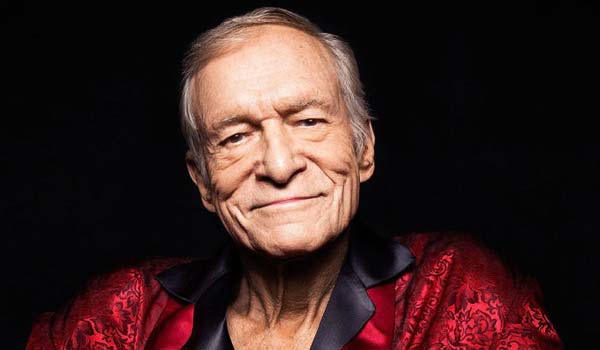 Hugh Hefner's net worth:
55,000,000
USD
How did Hugh Hefner made his money and how much he had?
At the peak of his career Hugh Hefner had a net worth of about 200,000,000 USD. At the time of death his net worth was 55,000,000 USD.
Most of his $$$ he earned as the owner of Playboy Magazine that he launched in 1953 with the help of over 40 investors who gave him a total of $8,000. Among the investors were Hef's mother and his younger brother.
What was his nickname?
Hugh
Hefner
's nickname was
Hef
.
How old was Hugh Hefner at the time of death? Where was he born?
He was born in
Chicago
on
April 9,1926
.
He was 91 years old when he died on
September 27,2017
in
Playboy Mansion
in
Los Angeles
, from natural causes.
Nationality:
American
Birth sign:
Aries
Was Hugh Hefner married? Did he have a girlfriend?
Hugh Hefner with his last wife, Crystal Harris: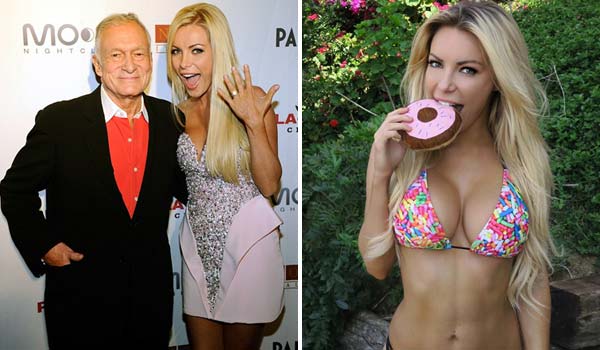 As almost everyone knows, Hugh had lots of girlfriends. He once said that he slept with more than 1,000 women!
Hef had three wives:
Mildred Williams (1949-1959)
Kimberley Conrad (1989-2010)
Crystal Harris (2012-2017)
Read next about these celebs:
Logan Paul (Actor and YouTuber, Jake's brother)
Rice Gum (YouTuber)
Family: Does Hugh Hefner have any brothers, sisters or kids?
Hugh had a brother called Keith, who passed away in 2016. Hef also has four kids:
Christie
David
Cooper
Marston
Hugh Hefner's house video tour and photos
Hugh Hefner lived and died in famous Playboy Mansion.
Here is a photo and a recent video tour of his house recorded by his wife Crystal Hefner.
The house was sold in 2016 to Daren Metropoulos, son of billionaire Dean Metropoulos, for 100 million dollars, but the buyer agreed that Hugh will live in the house until his death.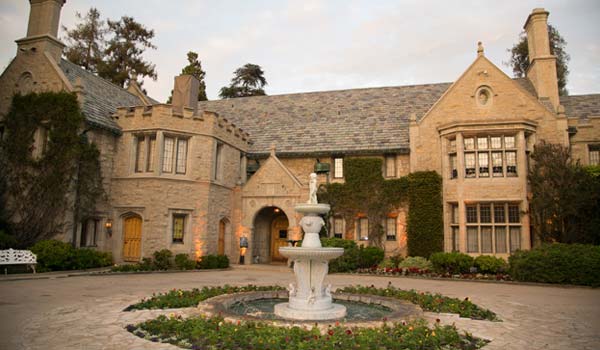 Hugh Hefner's phone number and address
Fun fact: More than 3,000 people search for Hugh Hefner's phone number and Playboy Mansion address on Google each month.
Playboy Mansion is located here:
10236 Charing Cross Road, Los Angeles, California
Which cars Hugh Hefner owned and drived?
During his long life Hugh owned lots of cars and boats. His favorite car brand was Mercedes-Benz.
Hugh Hefner's height and weight
Let's find out how tall Hugh Hefner was and how much he weighs.
Height:

175

cm

/ 5 ft 9 in
Weight:

79

kg

/ 175 lbs
Top Hugh Hefner quotes
"Life is too short to be living somebody else's dream."
"The major civilizing force in the world is not religion, it is sex."
"In my wildest dreams, I could not have imagined a sweeter life."
"I always say now that I'm in my blonde years. Because since the end of my marriage, all of my girlfriends have been blonde.
Hugh Hefner on social media
Facebook: 403,000+ fans
Instagram: 555,000+ followers
YouTube: /
Google+: /
Twitter: 1,470,000+ followers
Education: Did Hugh Hefner go to college?
In 1949 Hefner graduated from the University of Illinois at Urbana Champaign. It is also interesting that both of his parents were teachers at schools.